ABC7
INGLEWOOD, Calif. (KABC) — The NFL has confirmed a date for the 2022 Super Bowl in Los Angeles – an event that will showcase the new $5 billion SoFi Stadium and bring a needed boost to the local economy.
Super Bowl LVI will be held on Sunday, Feb. 13, 2022 at the Inglewood stadium which serves as home to the Rams and Chargers.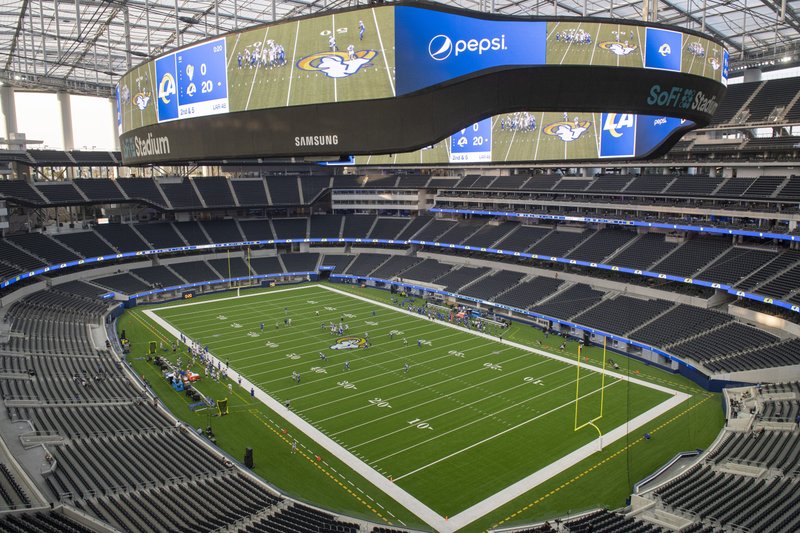 SoFi has 70,000 seats, but has the capacity to fit up to 100,000 people.
The last Super Bowl hosted in Los Angeles was in 1993, when it was held at the Rose Bowl in Pasadena. The Dallas Cowboys beat the Buffalo Bills 52-17.
The very first Super Bowl was also hosted here, in 1967 at the Los Angeles Memorial Coliseum. The Green Bay Packers beat the Kansas City Chiefs 35-10 in Super Bowl I.
Fans of both the Rams and Chargers have high hopes for the upcoming season.
The Rams, who made the Super Bowl in 2019 and currently boast one of the top defensive rosters in the league, acquired quarterback Matthew Stafford from the Detroit Lions in the offseason.
The Chargers offense will be led by second-year QB Justin Herbert, who exceeded expectations in his first season by throwing 31 touchdowns – breaking the league record for a rookie. The Chargers also hired a new coach in January, Brandon Staley, who was previously defensive coordinator for the Rams.